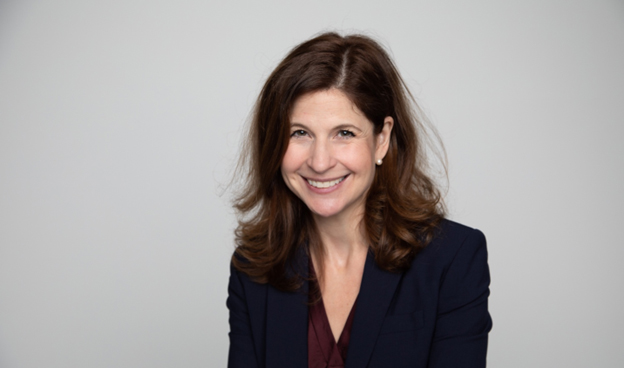 Contact Gillian Goldberg

(213) 395-0956
[email protected]
Download vCard
About Gillian Brett Goldberg
During her childhood, her father – a labor arbitrator and labor law professor – instilled in her a deep respect for the labor movement which continues to motivate her commitment to the representation of labor unions. Gillian's career in labor law was perhaps a forgone conclusion since her parents met while researching the reasons why some employees vote for union representation and others do not.
Dedicated Representation
Gillian has experience in all aspects of traditional union-side labor law representation, including arbitration and negotiation. She has handled both unfair labor practice and representation cases before the National Labor Relations Board.

Gillian also has experience litigating employment and labor cases in both California State and Federal District Courts.  She has handled cases involving:
The Labor-Management Relations Act
The National Labor Relations Act
Federal and state claims of discrimination, retaliation and wrongful termination
Union Aid
Gillian has aided unions in multiple tasks, including:
Training union officers on effective grievance handling and advocacy in arbitration
Handling Department of Labor investigations and audits
Repairing, revising and implementing personnel policies
Revising and amending grievance and disciplinary rules, constitutions and bylaws
Investigating staff and officer misconduct
Making regular presentations to union officers and staff on topics ranging from sexual harassment to disability discrimination
Experience on Administrative Agencies and Courts
Prior to joining SR HOLGUIN, PC, Gillian spent over a decade as a partner at Holguin, Garfield, Martinez & Goldberg, APLC.
Education, Honors, and
Professional Associations
Professional Associations and Honors:
AFL-CIO Union Lawyers Alliance (ULA) (formerly Lawyers Coordinating Committee) Member
California Lawyers Association, Labor and Employment Law Section Member
Child Care Law Project's Advocate of the Year Award, Public Counsel, 2007
Community Involvement:
Los Angeles Trade Technical College Labor Center Adjunct Professor, 2015
Education:
University of California, Los Angeles (UCLA) School of Law, Juris Doctor, 2006
Northwestern University, Bachelor of Arts, 2002