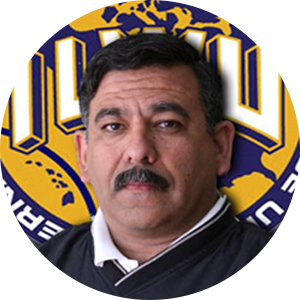 Steve Holguin is one of those rare attorneys that always puts his clients first. Steve is not just an attorney representing unions, he is someone who cares deeply about the labor movement. Steve truly believes in our cause and really fights for working people. My union is my livelihood, and I wouldn't trust my livelihood in anyone else's hands but Steve's.
– Frank Ponce De Leon
Coast Committeeman, Coast Longshore Division, ILWU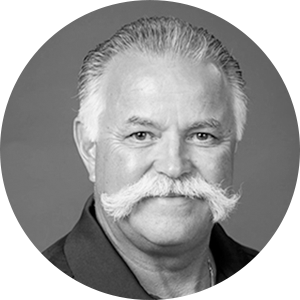 For over 30 years, SR Holguin, PC and its team of attorneys have stood in solidarity with the Foremen's Union. The firm has always provided expert counsel, supported and defended the rights of workers in court, and ensured we are represented in state and federal regulations. We know we have a true partner who shares our philosophy in supporting labor and collective bargaining.
– Danny Miranda
President, Foremen's Union, Local 94, ILWU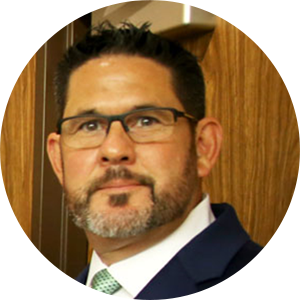 The work Steve has done with my union is second to none. Whether he is providing legal support in grievances and arbitrations or litigation, Steve bestows both passion and dedication into everything he has done for us, and I put a lot of trust in him and his firm to provide us with solid legal advice.
– Bobby Olvera, Jr.
International Vice President, ILWU
Thank you again for your brilliance and expertise. We're a small group. But you have treated us like the big dogs.
– John Soto
Union Steward, ILWU, Local 13, Allied Workers Division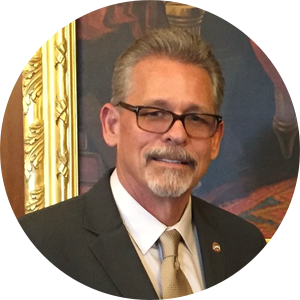 The Marine Clerks Association, Local 63, ILWU has had a nearly 30-year relationship with Attorney Steve Holguin. Steve has been a critical and valuable advisor to labor unions in general, and the International Longshore and Warehouse Union (ILWU), in particular. Steve has a long history of trade unionists in his family and his passion for the working man and woman is evident from this background. He cares deeply about the labor movement and it shows every day. In the tradition of strong labor beliefs and passion, I have had the privilege of working with his son, Marcos Holguin, Esq. and his daughter, Marisa Holguin, Esq. They both have the same values as their father in regard to fighting for the rights and well-being of all working men and women. Their passion, caring, and intelligence show through their legal work on the issues that are paramount to ILWU, Local 63. ILWU, Local 63 has also worked with Gillian Goldberg, Esq. for several years. Gillian has been a great asset to our union and is an exemplary attorney who has provided invaluable counsel on many labor issues faced by our local. Our Union, our local, and our members could not be in better hands than with the law firm of SR Holguin, PC.
– Mike Podue
Former President, Marine Clerks Association, Local 63, ILWU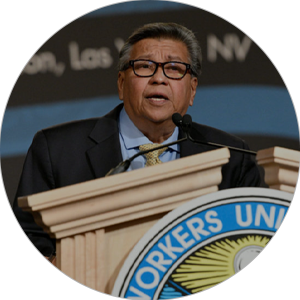 What sets SR Holguin, PC apart is their understanding, commitment, and dedication to the labor movement. Not only do they know and understand the law, but also the importance of organized labor and what our members do. Further, the relationships that SR Holguin, PC have with elected officials and opinion leaders are invaluable. For these reasons, I strongly recommend SR Holguin, PC to any union seeking the highest-quality representation.
– Jerry Acosta
Former AFL-CIO Western Regional Director, UWUA Region V Director, and UWUA Local 132 President